If you love horses, chances are you will love horse games. Or maybe you have kids who do. Whichever it is, we think virtual horse games are fun, lesson-filled, and mentally stimulating; all reasons we anyone should want to try them. So, in this article, we'll share and review our top 12 selection of horse games for horse lovers. Tried any of these games? How did you like it? Share in the comment section below. Know other fun horse games? We'd like to know them as well, share below!
Petz Horse Club
We love this game for many reasons, and top among those reasons is the opportunity the game provides its players to tame and bond with wild horses. Players are able to raise horses from their foal stage and watch them grow into adults.
They are also provided with the opportunity to go on intriguing adventures with their horses and complete tasks with friends. The best part? Both kids and adults will love the game!
The game is compatible with Windows Vista, Windows XP, and Nintendo Wii
While it is not free, it is completely affordable and can be purchased on Amazon.
Let's Ride: Friends Forever
In this fun-packed game, players get to pick their preferred horse and enter into competitions with them. During the game, they are allowed to bond with their horses and take good care of them.
The game also comes with a diary, so players are able to keep a record/keep track of their ideas and daily experiences. Players are also allowed to enter virtual horse beauty contests within the game if they want.
Let's Ride: Friends Forever is sold on Amazon and compatible with windows
Alicia Online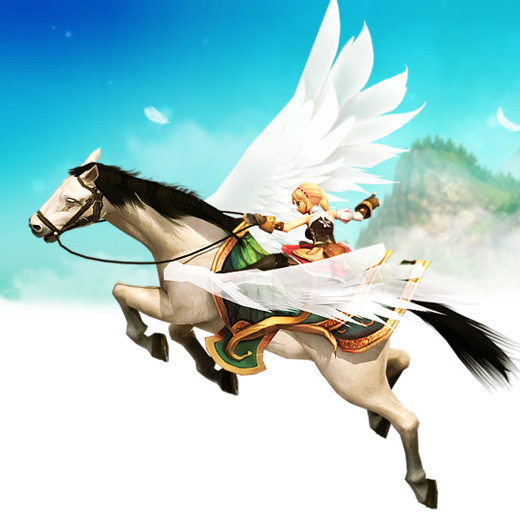 This horse game is focused mainly on horse racing. During the races, your horse can double-jump, drift, and glide; while not particularly realistic, it is certainly enjoyable. Even though it was not a favorite for some of the reviewers at the beginning, many have grown to find things they like about it, and we think you might as well.
Alicia Online is available for free PC download on the game's website.
The Legend of Zelda: Breath of the Wild
This action-packed and fun-filled video game allows players control Link, the game's main character, during all of the several adventures. On these adventures, the players are given tasks and quests to complete to get further in the game.
Also, the players are afforded the opportunity to interact and ride horses within the game. While Link, the main character, has his own horse, there are other wild horses that players can bond with, ride, and tame around the countryside throughout the game.
Like us, many of the game's past and current players liked that they could ride and interact with the highly realistic-acting horses.
The Legend of Zelda: Breath of the Wild is sold on Amazon and available on Nintendo Switch and Wii.
Horseworld 3D – My Riding Horse
In this 3D horse riding game, players are provided with the opportunity to train their horses alongside a virtual riding instructor for horse competitions. During these arena-centered games, players get to focus on beating record times within the game.
While the game can be played by both kids and adults, it will be especially enjoyable to kids interested in competing as it is more competition-focused rather than about grooming and general horse care and bonding. Overall, many horse game lovers will find Horseworld 3D – My Riding Horse both fun and exciting.
The game is free and available on Apple and Android
Horse Riding Tales
This multiplayer dressage game is one both adult and children horse lovers everywhere will enjoy. In the game, players are allowed to create their characters, train their horses and prepare them for jumping events.
The players can also ride their horses on their own farm within the virtual world and unravel a mystery. The game can be played on smartphones and tablets and is available for free on Apple and Android.
Phar Lap – Horse Racing Challenge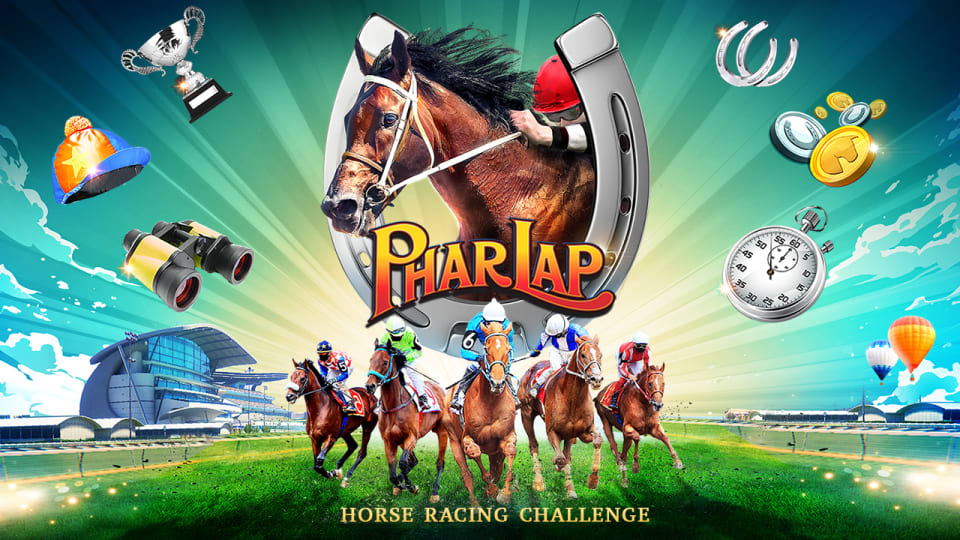 This horse racing challenge game is one many horse lovers will enjoy. The horse models and animation are well-made, and unlike many other horse games, this horse racing game is designed with an engaging gameplay loop and has a consistent art direction. The game is available on PS4 and XBOX, and the free-to-play version is available on iOS and Android under the name Rival Stars Horse Racing.
Red Dead Redemption II
While this game is not entirely about horses, it is still one we think horse lovers will enjoy, thanks to the Wild West setting.
The game is basically about outlaws committing crimes but somehow (stealing money and shooting at people) managing to make themselves believe that they are the good guys. The ever-present horses are available in different breeds and with reactions to the world. Some breeds like the Arabs and thoroughbreds are easily startled in the game, while the gunshots barely move the drafts.
Compared to many horse games, the Red Dead Redemption II is designed with a lot of care and effort, as can be seen in the detail and realism of the spooking, prancing, and bucking motions. If you are a horse lover that also enjoys outlaw games, we think the Red Dead Redemption II is a game you should give a try. It is available on PS4 and Xbox One.
A Virtual Horse
A virtual Horse is an online game both adults and kids can enjoy. The game provides players with the opportunity to select their horses from a wide range of horse breeds. They are also allowed to pick a hair and body color.
During the game, players are able to care for and bond with their horses and also have them compete in events. The players are also able to build their farms. Another feature many players liked about the game is the mixture of standard horses, ponies, and magical horses.
As the game progresses, the players are able to unlock the game's magical realm in a fun and exciting way. The best part? The game is entirely free and played online; no need for downloads.
Star Stable
Possibly one of the most exciting online horse games currently, Star Stable allows players pick the horse's skin and mane color and also design their own avatars. The players also get to groom, feed, train their horses and even go on quests and play the game with other horse game-loving friends.
Outside the online game, players can take care of their horses from Star Stable App on their tablet or smartphone. The game is available for PC and online and is free up to level five after which, it costs less than $10 monthly or a flat fee of less than $80 to keep playing.
Horse Haven: World Adventures
Very few horse ranch games boast the polished graphics, animated horses, and beautifully designed environment of the Horse Haven: World Adventures game. In this game, players get to build a village, take care of the ranches, breed, care for, and feed horses. Granted, it is not the most realistic virtual horse game on our list, but it certainly is one of the most aesthetically-pleasing games.
There are steeplechasing minigames, farming for horse feed, and a shop to enable players customize their horses within the game. Players also get to unlock functionalities, ranches, and new horse breeds as they get higher in levels. Apart from the standard horse breeds, players can breed mythical/constellation horses. They are also able to connect and play with other players through Facebook, visit other ranches, ask for help with building essentials, and even breed your horses to their horses.
The game is available for free on Smartphones.
My Stable
My Stable is an online simulation horse game where players get to create a horse (the first few in the new stable the player will be in charge of), buy tack, feed and groom the horse or even hire staff to do the work. The game is easy compared to many other ranch games; players can be as involved as they want while still enjoying the fun and excitement but this time without investing too much time raising virtual horses or managing a virtual ranch.
Conclusion
Virtual Horse games can be great entertainment for horse lovers or people looking to learn the basics about raising horses. The games are fun, educative, and competitive and can be enjoyed by anyone.
Here, we discussed our top 12 selection of virtual horse games for horse lovers. Most of these games are available on smartphones, PC, and online; you just have to pick a system most suitable for you. Most on the list are also free and can be played by multiple players. We also liked that most of the games are kid-friendly and free of violence.
Had any experience with any of the games on our list? How did you like it? Share in the comment section below.